Are you looking for a tactical light that can provide an L-Dock Charger Kit, Visual Display Indicators, Customized High Capacity Rechargeable Battery, Good range of brightness modes with super illumination power? Here is the EDC flashlight, Olight seeker 2 Pro. With this light, you can use a convenient gesture with waterproof IPX8 ratings. Moreover, it allows you to charge the device with a power bank. A ringed power switch by two sets of four lights is for selecting brightness modes and battery indicators. The seeker 2 pro welcomes you to take any challenging decision cause you can get light on any difficulties. In this Olight seeker 2 pro review article, we will discuss all the technical specifications related to this flashlight so that you can select this product considering all the key aspects. 
The light provides a long beam distance of 250 meters and 3,200 lumens, so anyone can understand that the light does not compromise qualitative performance. Let's consider some significant features or aspects of the Olight seeker 2 Pro.
Olight seeker 2 pro specs:
Length: 5.04 inch
Max Brightness: 3200 Lumens
Drop test: 1.5 meter
Weight: 198 grams
Material: Law enforcement-grade polymer materials
Battery: Rechargeable lithium 5000mAh
Waterproof rating: IPX8
Available color: 9
Head Diameter: 1.38 inch
Body Diameter: 1.10 inch
Accessories in the box:
Flashlight (Battery included)
L-dock Charging Set (holder, adhesive, and screw)
Holster ×1
Cleaning Cloth
User Manual
MCC1AL Magnetic Charging Cable
2x Self-Adhesive Ply-Yarn Drill
Olight Seeker 2 Pro vs. Seeker 3 Pro: Comparison Chart
| | | |
| --- | --- | --- |
| Flashlights | Olight Seeker 2 Pro | Olight Seeker 3 Pro |
| Max Brightness: | 3200 Lumens | 4200 Lumens |
| Weight: | 6.98 Ounces | 7.06 Ounces |
| Beam Distance: | 250 meters | 220 meters |
| Length: | 5.04 inch | 5.20 inch |
| Head Diameter: | 1.38 inch | 1.38 inch |
High-Powered
3200 Lumens Flashlight-

Olight Seeker 2 Pro Review

It is very crucial to know about a product thoroughly before buying it. You can not get all the required functions in one specific product, but there may be similarities to the needed things and the existing characteristics.
Battery Level Indicator
If your flashlight gives the opportunity to know about the battery power status, you can be up to date, knowing how many times it can run well. It is an important feature to help a user. This aspect can save you from sudden power loss. Because when one is informed the power is low, it will be possible to charge the device instantly. Then the user can have risk-free usage of the device.
The seeker 2 pro supplies the feature of the power indicator. There are four indicators on the right side of the switch to inform you about the battery level. Moreover, the other four indicators on the left side are for displaying the brightness level. 
Effortless to carry Olight seeker 2 Pro
If the flashlight is not convenient to carry, the user can not be satisfied with the light. The primary goal of a flashlight is to be easy to use. The Olight seeker 2 pro is a tactical flashlight that has only 1.38in Head Diameter, 6.98oz Weight including battery, 5.04in length, 1.10in Body Diameter, MCC1AL Magnetic Charging Cable ×1, Holster ×1, L-dock Charging ×1 Set, Self-Adhesive Ply-Yarn Drill ×2. On the other hand, the light includes an anti-slip and quiet holding position where the holding position surface uses dermatoglyphic silicone as well as milled finger grooves.
So it is almost transparent how satisfactory this device is! So do not worry about this small and smart device to use. 
High-temperature protection
Sometimes your light may lose the initial brightness due to excessive temperature. An automatic temperature-reducing technology is mandatory for flashlights cause without it, and the output reduces the power of illumination. When it becomes hot, the tactical flashlight can decrease the heat by declining the outcome linearly. So the user can be stressless and enjoy the full brightness with this device.
Runtime Of Olight seeker 2 Pro Flashlight
A consumer can be impressed to see the runtime of a device because this can be a symbol of an ideal product. The more it can run well, the more it can be unique from others. In the Olight seeker 2 Pro, you can experience 5 lumens for 12 days, 50 lumens for 52 hours, 300 lumens for 9 hours and 30 minutes, 1200 lumens for 1 hour and 50 minutes, 3200 lumens for 2 minutes with moonlight, low, mid, high, and turbo modes respectively. Furthermore, it can run high and turbo modes for 30.2 hours and 30 minutes, respectively, with 600 lumens. 
Olight Seeker 2 Pro Battery Recharging
The Olight seeker II pro offers the scope to get the feature of a rechargeable battery. It serves a maximum output of 3200 lumens with a single 21700 customized lithium rechargeable battery and a 5000mAh maximum capacity for recharging. So the battery is more powerful than the Olight S1A compact outdoor flashlight. On the other hand, this device includes a magnetic charging system of the newer MCC1AL, with which you can recharge the gadget instantly.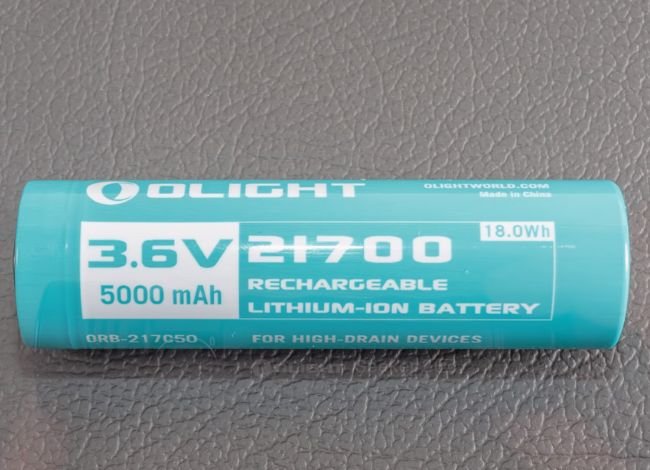 Convenient L-dock included
Seeker 2 Pro has included L Dock with a longer cable of about four feet to make the user more comfortable. The L dock offers a perfect charging space for the gadget and is suitable with the M. S and H series. With the help of this aspect, one can charge it on the surface by mounting the tactical light horizontally or vertically.
Waterproof context 
A tactical flashlight is very helpful when you want to take on an adventurous task. Even it is very reliable to do regular household work. When you go to implement anything, there are many chances of falling the torch underwater. It may fall in swimming pools, ponds, commodes, bathtubs, or any other water spaces. So your light should be waterproof. 
Olight seeker 2 pro includes this waterproof context cause the gadget has an IP rating of IPX8. It allows you to take up to two meters underwater. 
Powerful Performance
With this versatile device, you can experience substantial and qualitative outcomes. It offers 3200 lumens with a 250-meter beam distance, 250-meter maximum throw with 273 yards, 15600 candelas of light intensity, 5,000mAh Battery capacity, and 132 mins to 12 days Run-time along with five different brightness levels. So you can trust this seeker 2 Pro, undoubtedly.
Every product has its advantages and disadvantages. You have to measure these contexts to choose one thing. Without comparing, it will not be easy to make a wise decision.
Shory key feature review of Olight seeker 2 Pro flashlight
The light offers a rechargeable battery option.

With 3200 lumens, it serves super brightness.

Olight seeker ii pro is waterproof cause it has an IP

rating of IPX8.

This tactical light offers five different brightness modes with which you can change the level according to your preference.

Its lightweight gesture makes it possible to carry the gadget easily and comfortably anywhere.

You can charge this device via a power bank.
Setbacks
Bottom Line
A tactical flashlight is a necessary device with which we implement various emergency as well as difficult tasks. Without an EDC light, our daily work would be more risk-full and dangerous. This gadget protects us from the hidden danger in the dark. So we are responsible in the case of selecting the light. It is a complicated and very stressful matter to choose one among all of the identical products. 
The Olight seeker 2 pro is a very versatile and reliable product. It can assist you in your daily working life and also in your professional life.
FAQs
Can I have a strobe mode with Olight seeker 2 Pro?
Yes, you can use the strobe mode on this light. Generally, this light includes five different ways of brightness, including  Turbo, High, Medium, Low, and Moonlight. Furthermore, you can activate the way with a triple-click on the side switch.
Is it possible to use this light as a headlight for a bicycle?
Definitely, you can use the light as a headlight. The torchlight is very user-friendly and comfortable to use. You can use a handlebar clamp to ensure more comfort.