It is somehow impossible to get huge portions of expensive features in a cheap device. But interestingly, you can experience outstanding features and qualitative performance with Fenix LD15R at a lower cost. The right-angle posture of the flashlight distinguishes it from the other regular tactical flashlights on the market. This feature is very useful for doing hand-free work. To get more unique feature details, you should go through our full Fenix LD15R review article.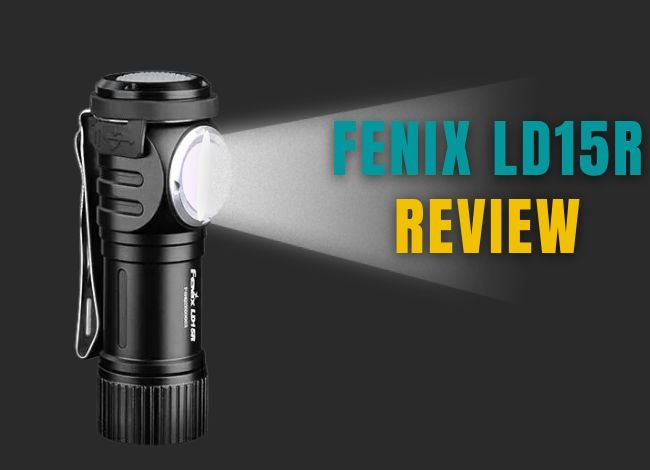 The gadget from the Fenix brand gives you the opportunity to get a battery indicator, red light mode, magnetic tail, USB rechargeable battery, and many exciting things. The battery indicator shows how the battery status is going on. Moreover, the red light mode helps you save night vision, and also, you can use the light to send any signal. The magnetic tail makes the flashlight more comfortable to use. With four different levels of brightness mode, the LD15R provides a voltage indicator that helps measure voltages. Furthermore, the tactical light supplies IP68 protection. So it can be said that your journey with the brilliant EDC light will be smooth and comfortable. Let's contemplate the significant features of the Fenix LD15R tactical flashlight.
Quick Specs:
Max Brightness: 500 Lumens
Max Beam Distance: 279 feet
Runtime: 110 hours (Max)
Battery: 16340 or CR123A
Output Modes: 4
LED Type: Cree XP-G3
Length: 2.8 inch
Weight: 40g
Battery Indicator: Yes
Charging: Via USB
Clips: Body & Magnetic Clips
Fenix LD15R

Rechargeable Mini EDC Flashlight Features
With the help of the main features, one can know the strength and qualities of a product. It is a fast and foremost method to understand any product concept. Without this process, it is not possible to make any decision.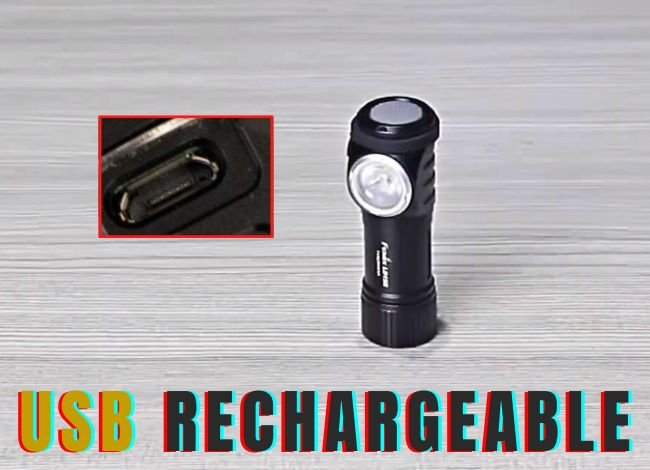 Right-angle design is easily attached to your body
In the market, most flashlights don't feature a right-angle design. Instead, they work in a straightforward way only. So you may not search for any diversity among them. On the other hand, this fabulous tactical flashlight allows a right-angle creation so that you can hang it or keep it on the floor according to your requirement while working. This characteristic declares that you do not need to use your hand to maintain the light. With this feature, you can do anything more smoothly than before.
Two-way body clip and magnetic tail cap for carrying
With Fenix LD15R, it is possible to use the device in various ways. You can hang it or keep it on any metal surface. The light contains two tracks of body clips as well as a magnetic tail cap. With which your life can be more relaxed. When you want to repair any vehicle, it needs a hand-free use of a torchlight. The LD15R can fill up this demand.
Instant Operation- No Delay!
Randomly you can turn the switch on and off with a single button on the gadget. The flashlight not only does that matter, but you can change the brightness levels as well as light modes with this button. This straight and simple feature makes the light smart and convenient to use. 
Rechargeable Battery Options 
Fenix LD15R has the characteristic of allowing the context of rechargeable batteries. With this simple and flexible device, you can use a rechargeable 16340 battery to provide the LD15R with a maximum of 110 hours of runtime. Furthermore, it can be possible to use 2x CR123A batteries with it. 
Any power-losing situation can be dangerous when you are in a troubling case. In the dark, you have to ensure that the flashlight is in powerful battery status. The Fenix helps you recharge it instantly via the USB port located on the head side. It doesn't matter where you are staying, and the LD15R recharges quickly without any hassle. 
Fenix LD15R Features Battery Indicator
Below this Fenix LD15R review section, we will discuss the light's indication system. When a tactical flashlight allows you any battery indicator, the user can clearly understand the battery status. One can take precautions if the light has lower power by this characteristic. This tactical light provides a battery indicator. The green constant shows the power remains less than 85 percent, and the green flashing indicates the charge when it is between 85 to 50 percent. When it is between 50 to 25, the indicator shows yellow constantly. On the other hand, the red flashing informs you that the charge is less than 25 percent which is alarming.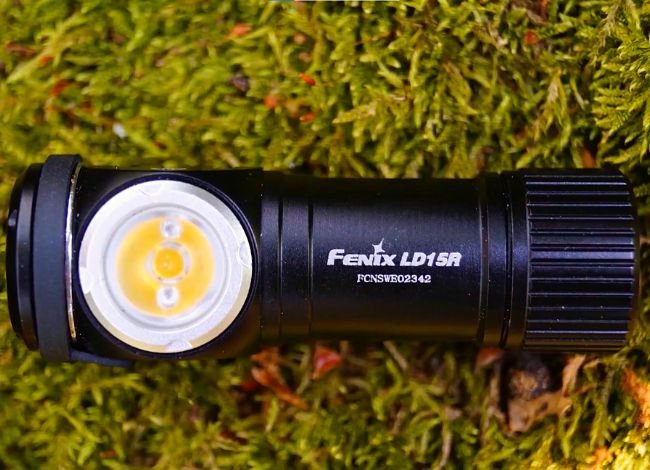 Red Light option for quick defense 
With this Fenix LD15R USB rechargeable right-angle flashlight, you can get a red light option. Since the insects are afraid of red light, you can avoid any probable risk of being attacked by them while going into a jungle at night. Moreover, the way can protect night vision also. With the help of this mode, you can read at night. Besides this, it can be possible to send any warning or signal via the method. This is a very significant and crucial characteristic when you are alone or in the jungle at night. 
Compact and Durable characteristics
When a device serves compact and durable characteristics, then the device can make your everyday life more comfortable. LD15R has this attitude because it only serves 2.76 inches in length and the flashlight's weight is only under two pounds, so you can experience a comfortable use of it. Furthermore, it has an IP rating of IPX8. The light allows you to move anywhere at any time.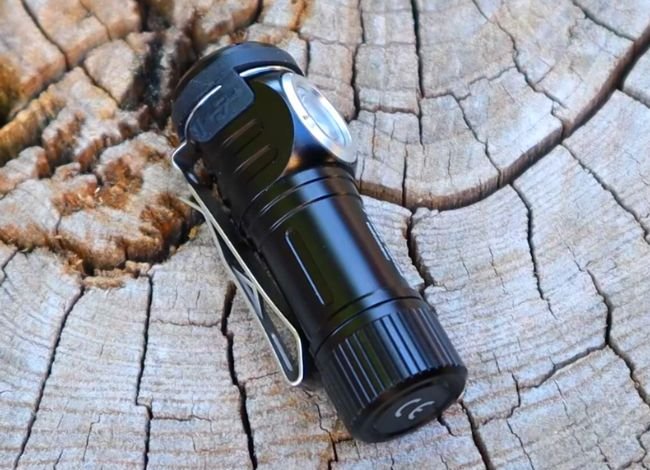 Performance of the Fenix LD15R Flashlight: Our Review
Fenix LD15R has a maximum lumen of 500 and a maximum throw of 93 yards. So it can provide you with the complete satisfaction that you want. This portable tactical flashlight supplies a rechargeable USB battery that saves you money and reduces the hassle of recharging it. With flawless performance, the light gives its best to assist the consumer in any situation.
Let's check some cons and pros of the Fenix LD15R. One consumer can make an instant and wise decision based on the advantages and disadvantages. It is such a precautionary matter to know a device better. After getting all the technical information from our Fenix LD15R review article, let's check its pros and cons.
Things we like:
The flashlight is so versatile that anyone can handle it easily. 

This outstanding device is very small to handle. 

It has a rechargeable USB battery for a disturb-free charging procedure.

Fenix LD15R has a red light indicator to emphasize safety.

It has a magnetic tail cap for hand-free use.

You can keep it in your pocket. 

The right side angle of illumination makes the light more flexible and smooth. 
Setbacks:
The light doesn't feature white strobe mode.

After switching on the white light, you will be able to reach the red mode only. 
Final Thought on Fenix LD15R Flashlight
The Fenix LD15R allows you to utilize your money by getting maximum satisfaction. At a low price, you can experience a bundle of facilities or features. For implementing any household work or industrial operation, you can carry this versatile rechargeable flashlight. Furthermore, as a tactical gadget, this light helps to execute challenging tasks. The right-angled shape of this gadget makes it more smooth and flexible and raises people's demands on it. It is such a gadget that makes you stressless and active cause you can instantly do any work with it. So do not be confused when buying this Fenix LD15R right-angle flashlight.