LED technology has helped to create small and portable flashlights. Thus, we have lots of flashlight brands on the market. This makes selecting the flashlight of your choice a bit challenging. Fenix, Fenixlight, Fenixlighting, and Nitecore flashlights were both established in 2004. They have lots of high-quality flashlights.
But, it is important that you pick a flashlight that meets your lighting needs as a hunter, camper, cyclist, hiker, emergency responder, and outdoor enthusiast. With so many brands on the market, you should consider buying from leading brands that have a great reputation. Normally, these are quality, sturdy, and very bright lights.
But which brand of flashlight should I buy?
According to my personal experience, I would prefer to buy a Fenix flashlight over a Nitecore flashlight. The Fenix flashlights come with a better design and UI than the Nitecore. In terms of build quality, I will continue to outperform Fenix. Also, it has better quality and impressive battery life.
But, when it comes to the point of price, the Nitecore is a little bit cheaper than the Fenix. You will find more about this in the most popular flashlight comparison table between these two brands (check below).
Flashlight Comparison: Fenix VS Nitecore
In this Fenix VS Nitecore article, we are going to compare their features. Nitecore and Fenix are the two best flashlight brands on the market. Both of these brands have created a name for themselves and offer a wide range of flashlights. Read on to know more about these two flashlight manufacturer brands.
Most Popular Nitecore P12 vs Fenix PD35
Do you want to know about the two most selling flashlights from these two brands? These two flashlights are Nitecore and Fenix. If you have the budget, then go with Fenix pd35. But, if you are looking for the cheapest option, then go with the Nitecore p12 flashlight. But, What is the difference between Fenix pd35 and Nitecore p12?
Feature
Nitecore P12
Fenix PD35
Max Output:
1000 lumens
1000 lumens
Beam Distance:
232 meters
357 meters
Modes:
4 brightness levels +
5 brightness levels +
Special Modes:
3 special modes (Strobe, Beacon,  SOS)
Strobe and SOS
Runtime High Mode:
1h (Turbo), 5h 45min
2h 50min (Turbo), 5h 10min
Runtime Low Mode:
33h (Mid), 81h
8h 30min (Mid), 29h 30min
Battery:
1x 18650 or 2x CR123A
1x 18650 or 2x CR123A
Length:
5.47 inches (139mm)
5.4 inches (137mm)
Weight:
2.93 oz (83g) without
3.1 oz (87g) without
Body Material:
Aerospace-grade aluminum
Aircraft-grade aluminum
Waterproof Rating:
IPX8 (2 meters for 30 mins)
IPX8 (2 meters for 30 mins)
LED:
CREE XM-L2 U2
CREE XP-L (V5)
Price:
My Choice
Check Price
Check Price
History of these two brands:
About Fenix Brand
Based in China, Fenix or Fenixlight or Fenixlighting is a company that was established in 2004. Since then, the company has specialized in the research and creation of high-quality illumination gadgets, as well as manufacturing. All Fenix products are manufactured in China and then transported to the USA and 100 other countries.
All the products that are built by Fenix are of the highest quality and are as well tested to make sure that they meet the required standards. The illumination gadgets provide the highest performance and reliability that you will ever find with other brands. These include bike lights, headlamps, flashlights, lanterns, and many other light accessories.
About Nitecore Brand
In 2004, Nitecore was formed, and it was part of the SYSMAX company. This company is based in China, where Nitecore manufactures its products. With continued growth, Nitecore flashlight broke off from this company in 2007 to become its own firm. Although still a subsidiary of the SYSMAX company, Nitecore has developed massively, and they are now one of the top brands.
Over the years, Nitecore has created a name for itself by emphasizing three principles which are practicality, creativity, and engineering perfection. Flashlights from Nitecore are recognized for portability, great performance, and outstanding light output.
A number of series are available:
Fenix
There is no doubt that Fenix is one of the best brands in the market. They have several illumination products on offer, and they are some of the best. For instance, they have eight different flashlight series to choose from. Every series has a different number of flashlights. As a result, they almost have everything for everyone.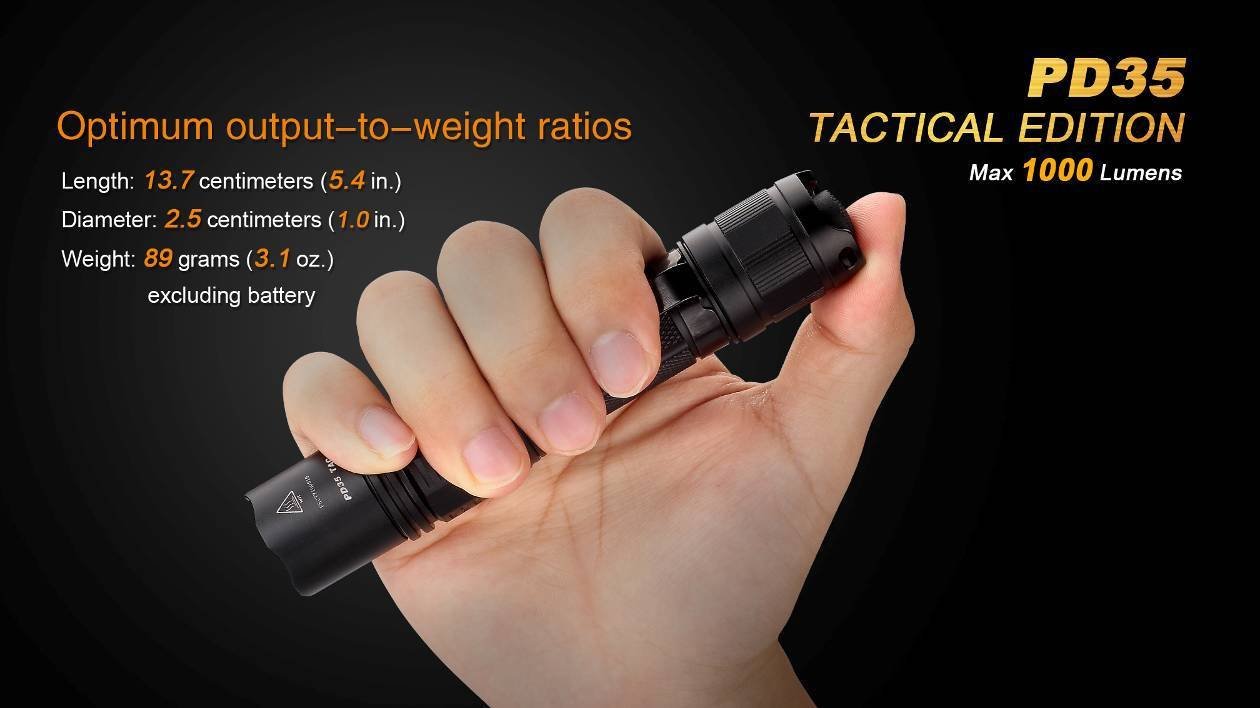 Check Price
Some of the illumination products they offer include floodlights, angle lights, dive lights, everyday carry lights, and tactical lights. So, whether you are a hunter, hiker, law enforcer, security guard, driver, diver, or camper, you will get a flashlight of your choice.
Nitecore
Similar to Fenix, Nitecore has a wide range of illumination products to offer. At the moment, they have 11 different Nitecore's products lines of flashlights.

Check Price
The product lines vary in the number of products, with the older models possessing about 9 lights per every line, while some lines have as many as 14 lights and others as few as 4 lights. Besides flashlights, Nitecore has searchlights, small, medium, large-sized handheld flashlights, headlights, penlights, and compact lights.
Summary
Fenix and Nitecore flashlight brands are very famous. There is a high chance that if you are a flashlight lover, you have used either Fenix or Nitecore. The brands have some similarities as well as differences. For instance, the Nitecore brand offers flashlights that have an easy-to-use interface but are not very bright. On the other hand, Fenix lights are built for toughness and are very bright. So, depending on your needs and how often you use the flashlight, you can decide to select Nitecore or Fenix.
Related You Must Read: